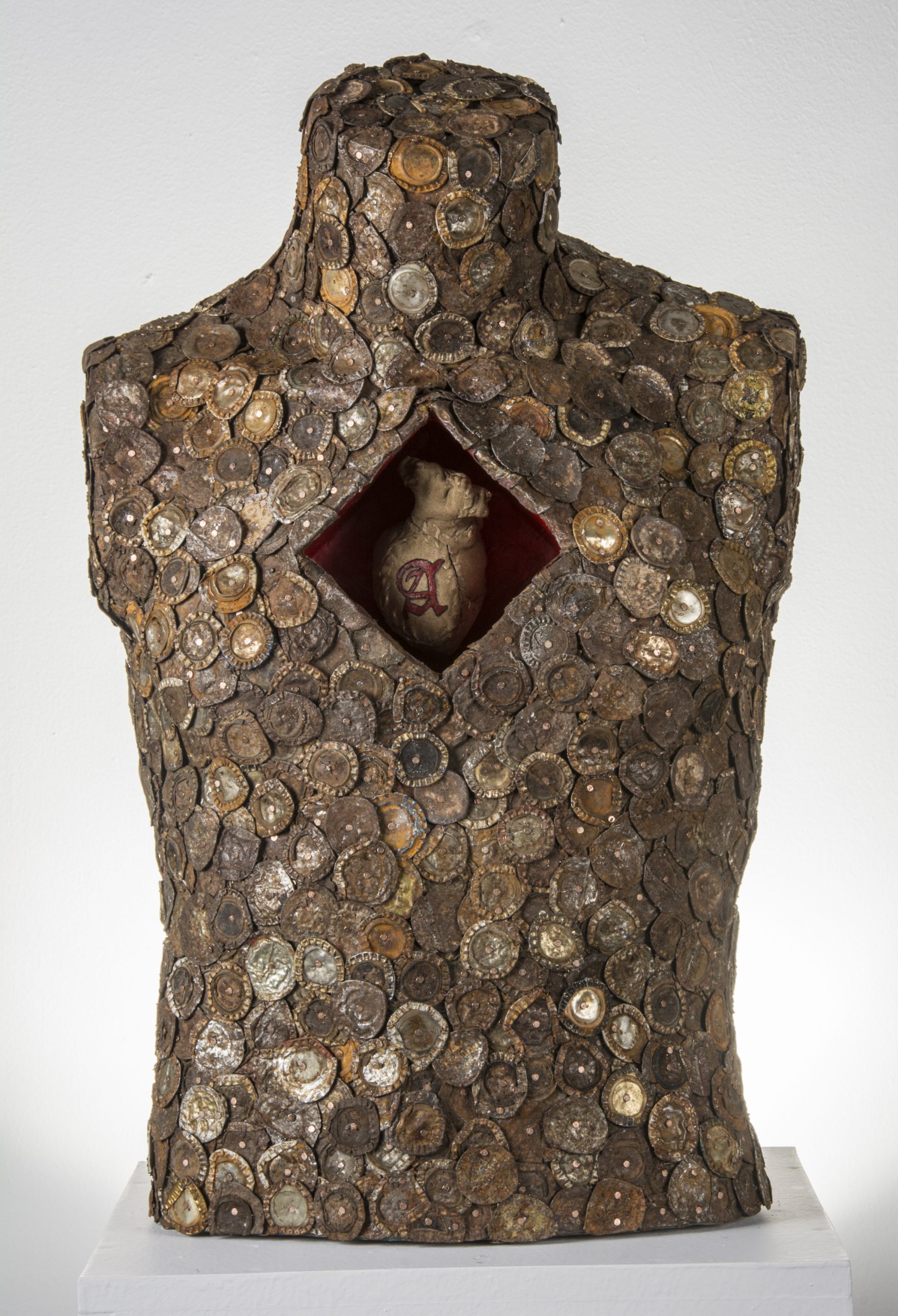 I long to breathe beneath this shell of decadence;
the result of my consumption.
Hardened by reckless abandon; conjoined sister to addiction,
I amass false trophies, souvenirs of shame.
My indulgences conceal my leathered heart.
I judge myself worthless as the spoils of my appetite.
True Lover of my soul, rescue me from myself.
Only you can quench the needs of this soul.
Teach me how to entrust my guilt stained heart to You.
Walk with me as I shed this scourge and reclaim my life.
24"H X 16 "W X 9 ½" D
Clicking an image below will open a detailed view of that specific piece.