"Tag Ray: Heartland" series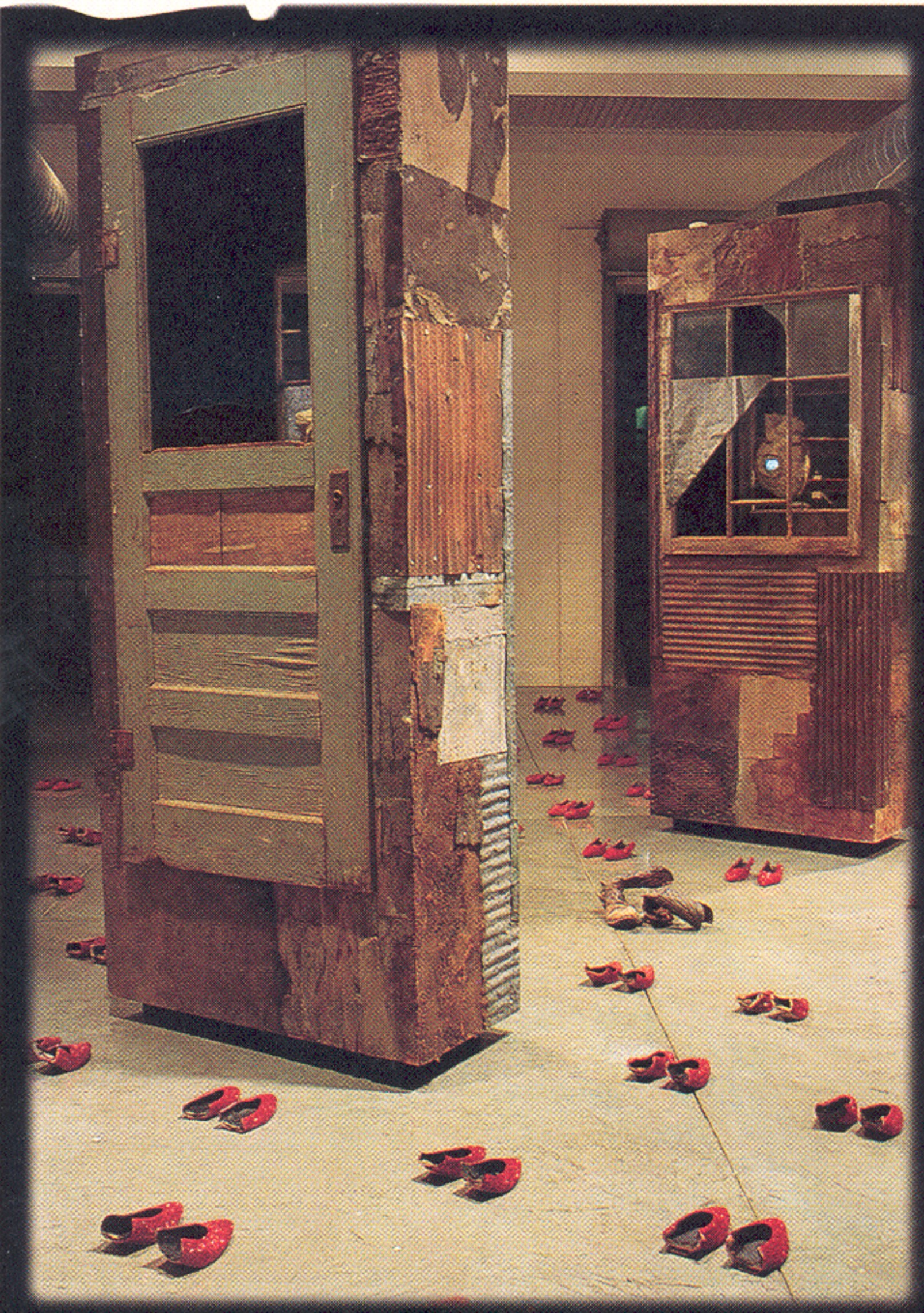 Pieces
A Mixed Media Sculpture Installation
Sculpture: Sunni Mercer
Video: Melinda Levin
Documentary Arts / Contemporary Culture, Dallas, TX
The underlying thrust of this multi-media installation is based on research, both statistical and ethnographic, dealing with indigence.
Elements include: Two 8'H x 4'W X 2 1/2' D Found Object Monolithic Assemblages, (made from remnants of Tag Ray's shelter in Talago, Oklahoma)  100 heel-less ruby red shoes, Tag Ray's heel-less boots, and two 28" fiberglass hearts with embedded 6" video monitors.
"In this installation by Levin and Mercer, video elements give the already strong sculptural presence another, more particular life and meaning.  The iconic, repeated sculptural elements – both monolithic "houses" whose hearts encase the monitors and the shoes and boots have a haunting sense of absence which forces us to confront at close quarters what we would ordinarily shun- the humanity of those we'd rather forget about, the homeless."  
Annette Barbier, Chair
Department of Radio, Television and Film
Northwestern University, Ill.
"The Tag Ray: Heartland installation eliminates the time barrier of sculpture, breaking it out of static media into a time-based medium that is open ended." 
Bart Weiss, Director
Dallas Video Festival
Clicking an image below will open a detailed view of that specific piece.