"The Measure of My Strength: Lizinga Lemandla Ami" series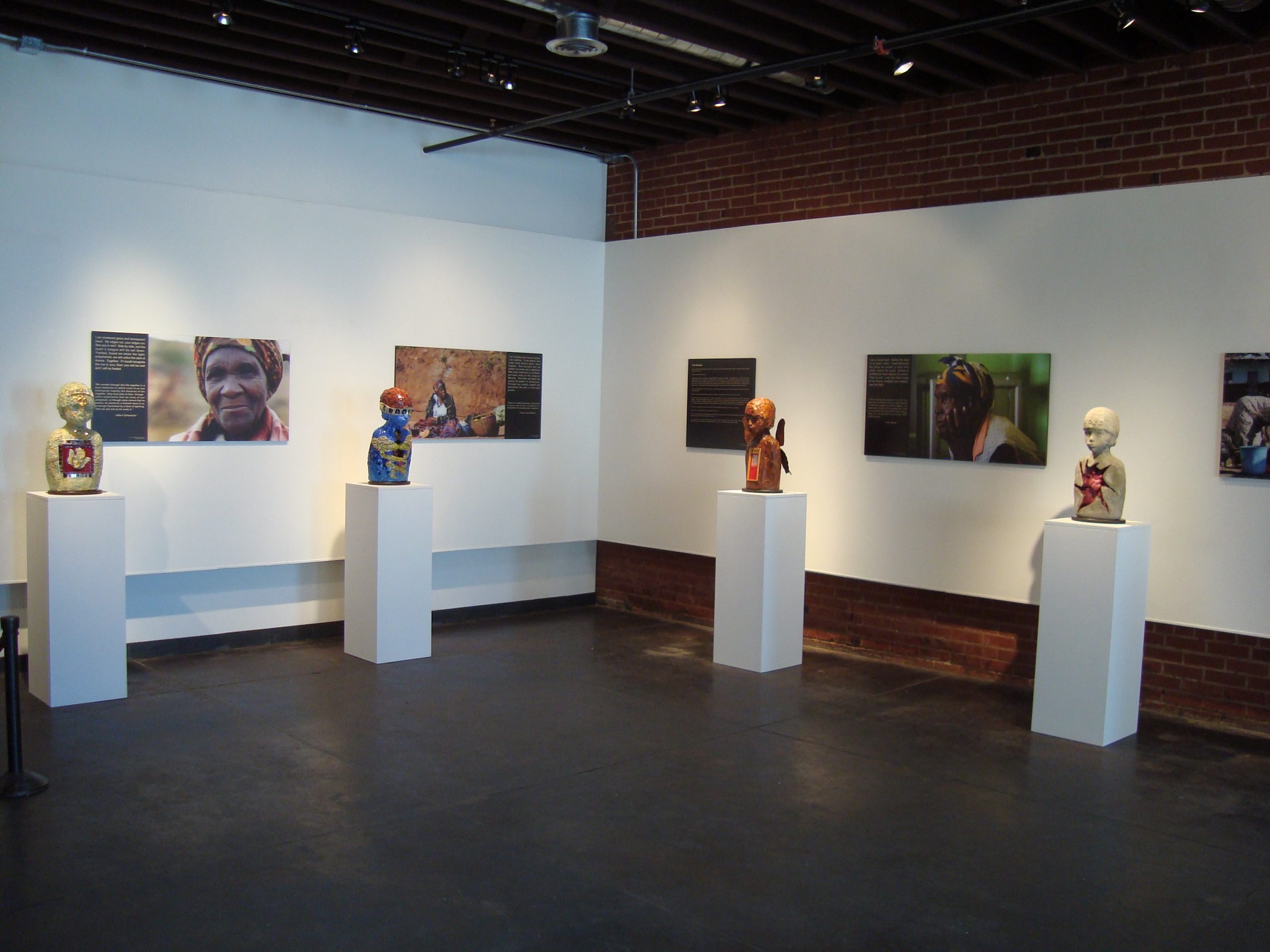 Pieces
We went to Swaziland to gather research for this exhibit.
What we came back with were lessons in dignity, images of grace.
Swazi women are strong.
Their resilience in the face of seemingly insurmountable odds is astounding.
In a country where disease has penetrated the adult population killing entire generations and leaving thousands of orphaned children behind, the task of survival rests mostly on the shoulders of the women. The daily burden of providing food and caring for their young while nursing the sick and dying is daunting. When the caretaker, herself, is alone, malnourished, and indigent, the difficulties multiply. Regardless, these indomitable women do not allow their circumstances to seize their love for community nor their capacity for joy.
Swazi women understand the seamless nature of time and the eternity that exists in relationships. They do not fear the loss of things. They fear leaving the ones they love behind. For the women of Swaziland, incredible pain and indelible joy go hand in hand. At the end of the day, around the fire, Swazi "sisters" laugh hard and long. Without the trappings of stuff, they find joy in communion with each other.
The women of Swaziland desperately need our assistance– our support– in the areas of healthcare, medicine, water, and nutrition. But the women of Swaziland, these towers of strength, will also give to us, they will teach us all something about the power of community, and the freedom found in simplicity. It is my hope, their stories as presented in the sculptures and photos in this exhibit will visually articulate the resilience of their spirit, their hope for eternity. . . the measure of their strength.
Clicking an image below will open a detailed view of that specific piece.